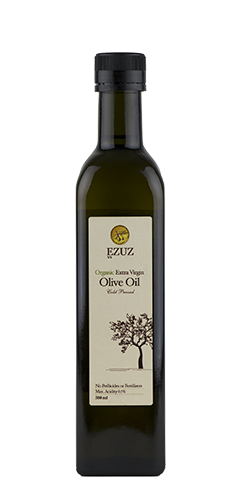 Nicht vorrätig
This extra Virgin Organic olive oil is produced from the olive grove in the Ezuz Valley – A green oasis in the heart of the desert.
The olive trees are irrigated with brackish water from an ancient local well.
The oil is rich in natural qualities of the olive and includes all the health benefits of olive oil, as well as superior taste.
It is delicious for dipping in salad,  dressings and as a topping for vegetables and breads.
No Pesticides or Fertilizers
Max Acidity 0.5 %
Kosher le'mehadrin & kosher le'Pessah
This extra Virgin Organic olive oil is produced from the…